Herringbone Datum Line
The focal point of the space is a long Herringbone reclaimed oak pattern. The oak was sourced from a condemned Amish Grain Mill in upstate New Hampshire that was subsiquently repurposed throughout the interior.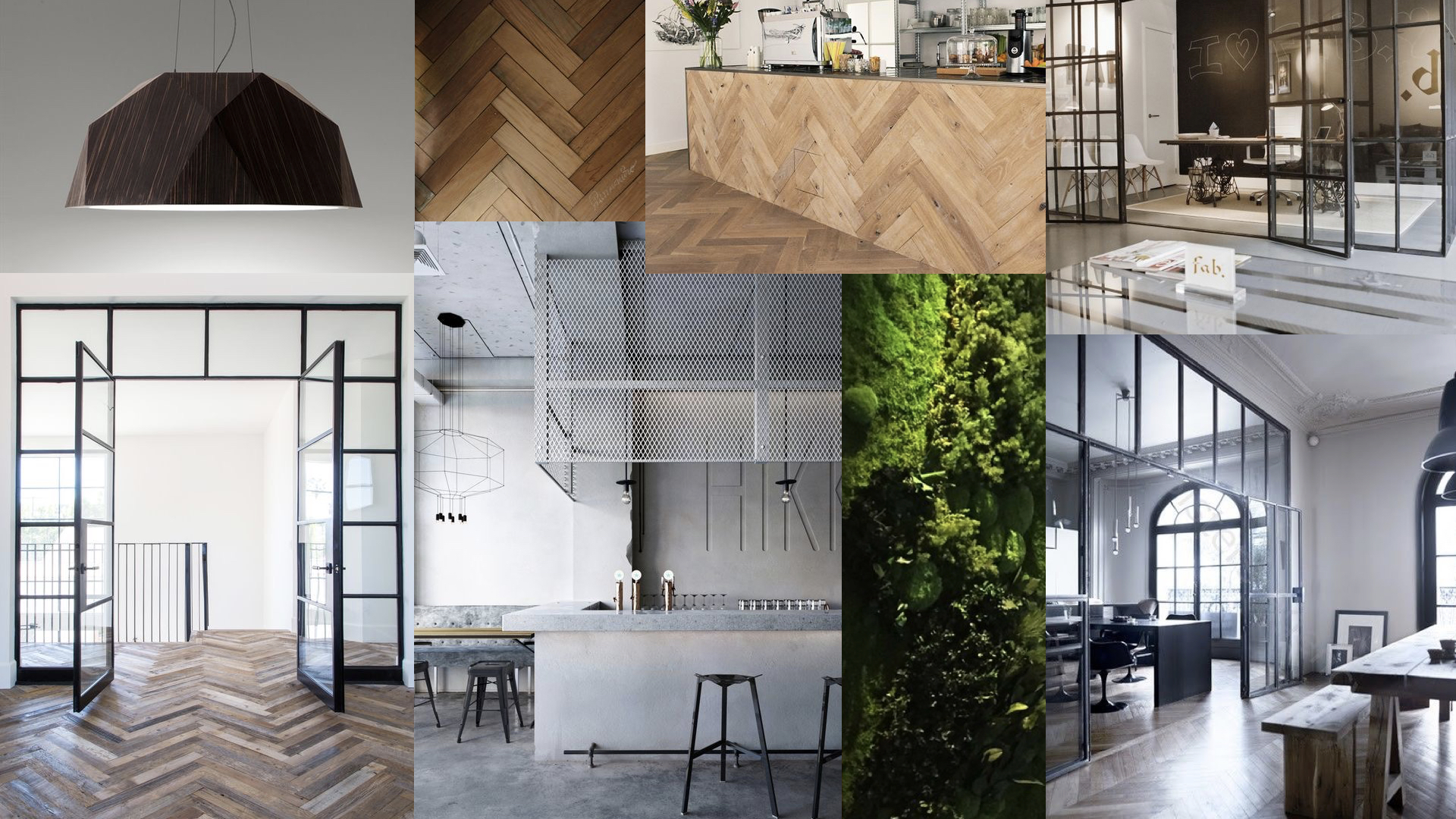 Abstract Mural Art Direction
Part of the space incorporates a large charcoal painted wall with an abstraction of the Cambridge area areal plan along with perspectives layered in of key points of interest in the city. The mural uses black, white, and reflective gold to call attention and warmth in the minimal environment.
Identity Inspiration Board
The identity, like the environment, was intended to capture a minimalism that emphasizes the focus of the space. While part of an incubator space central to entrepreneurs in Cambridge, it's really a coffee shop centered around great products. The typography is custom in is cuts and radiuses to emphasize its architectural style.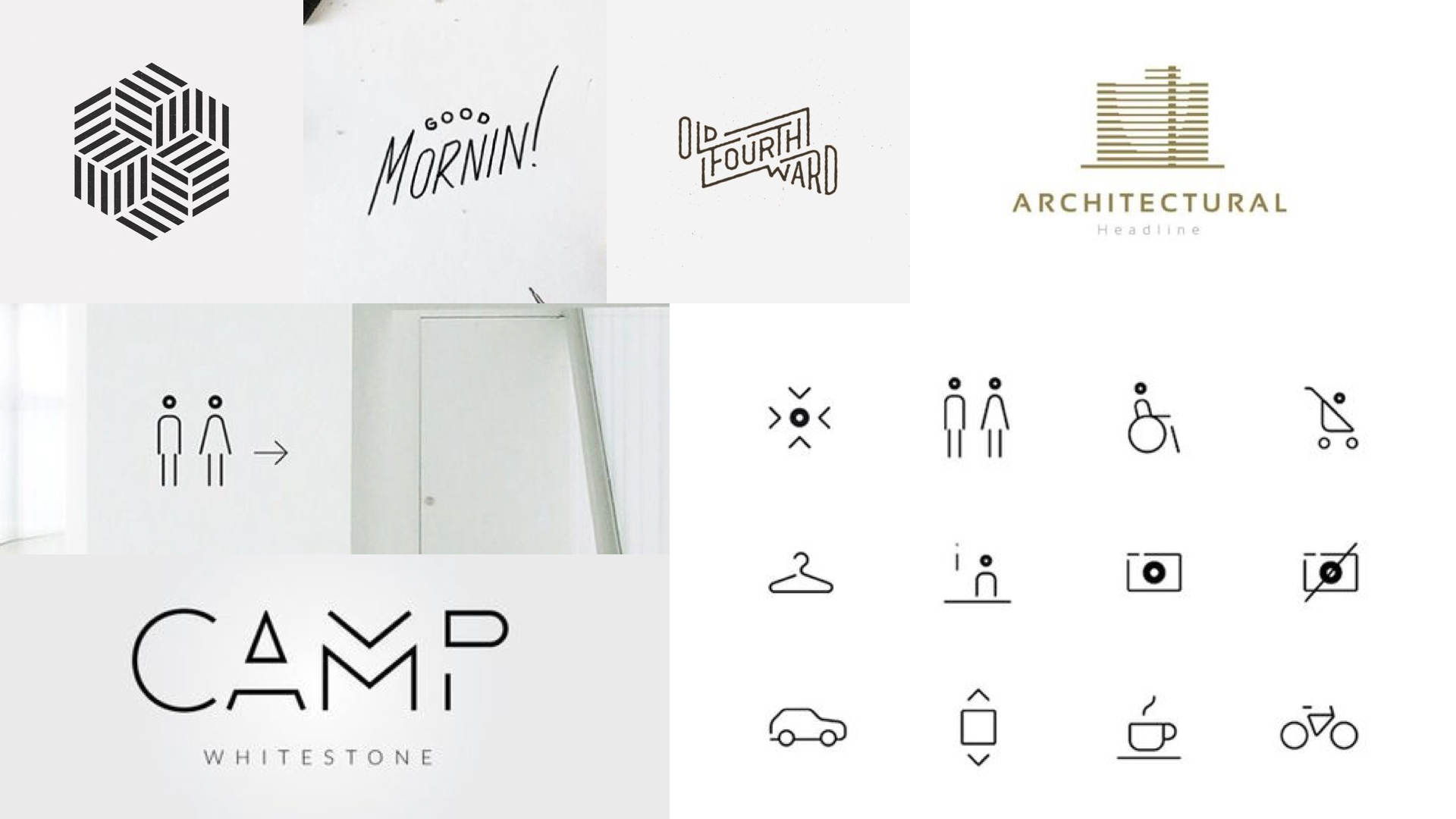 Featured on Boston Eater
https://boston.eater.com/2017/8/23/16189020/intrepid-cafe-kendall-square-cambridge-open
Featured on Modbar's Blog
http://www.modbar.com/warm-minimalism-at-intrepid-cafe-in-cambridge-ma/
Photos By Hannah Cochran Photography
https://hannahcochranphoto.com/