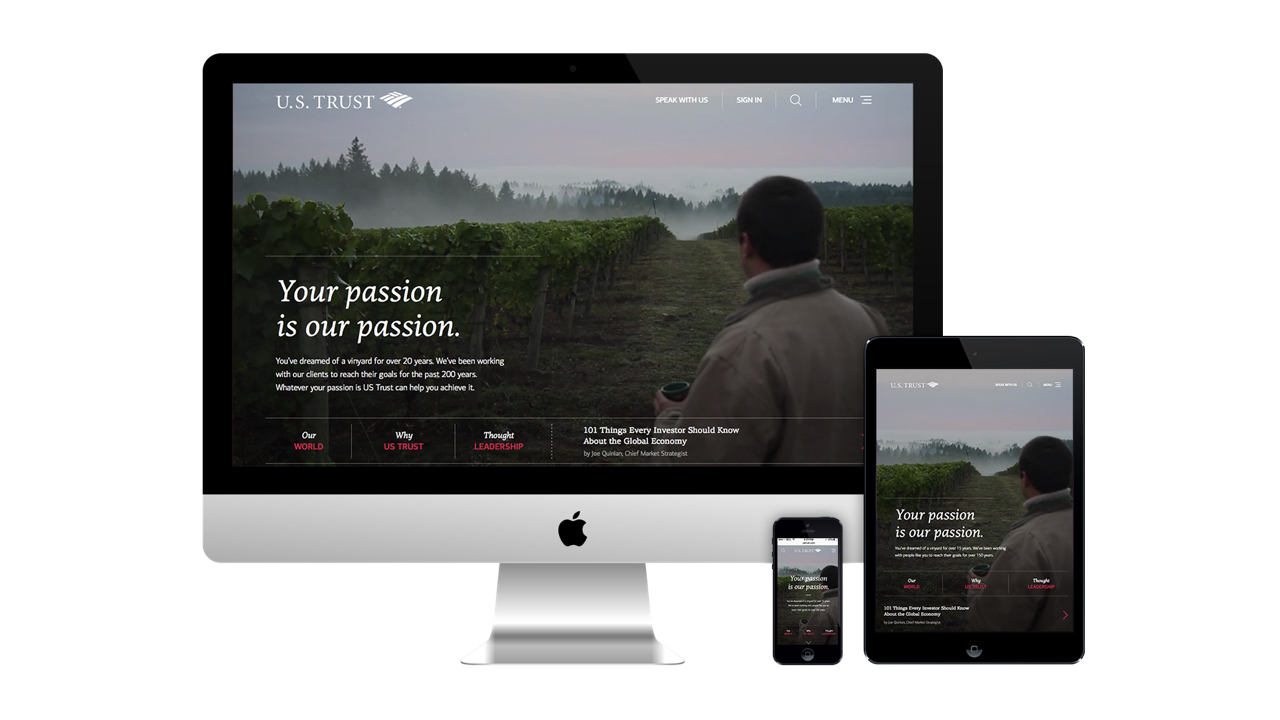 Three Experience Priorities
Our World: Introduce prospect to the culture, history, and identity of the US Trust brand.
Why US Trust: Speak to knowledgable, enthusiasts of finance about the key differentiators at US Trust compared to the competition.
Thought Leadership: Offer the website as a resource for individuals, regardless of status, the opportunity to learn from the experience of the brand.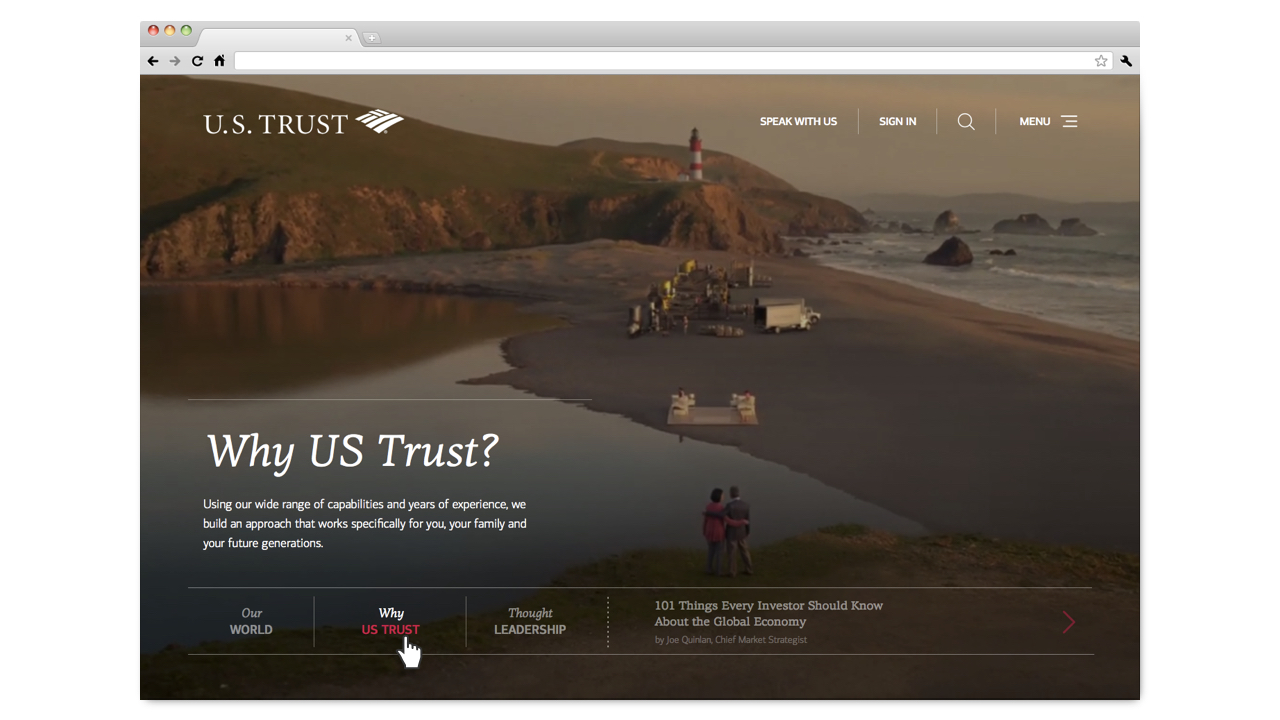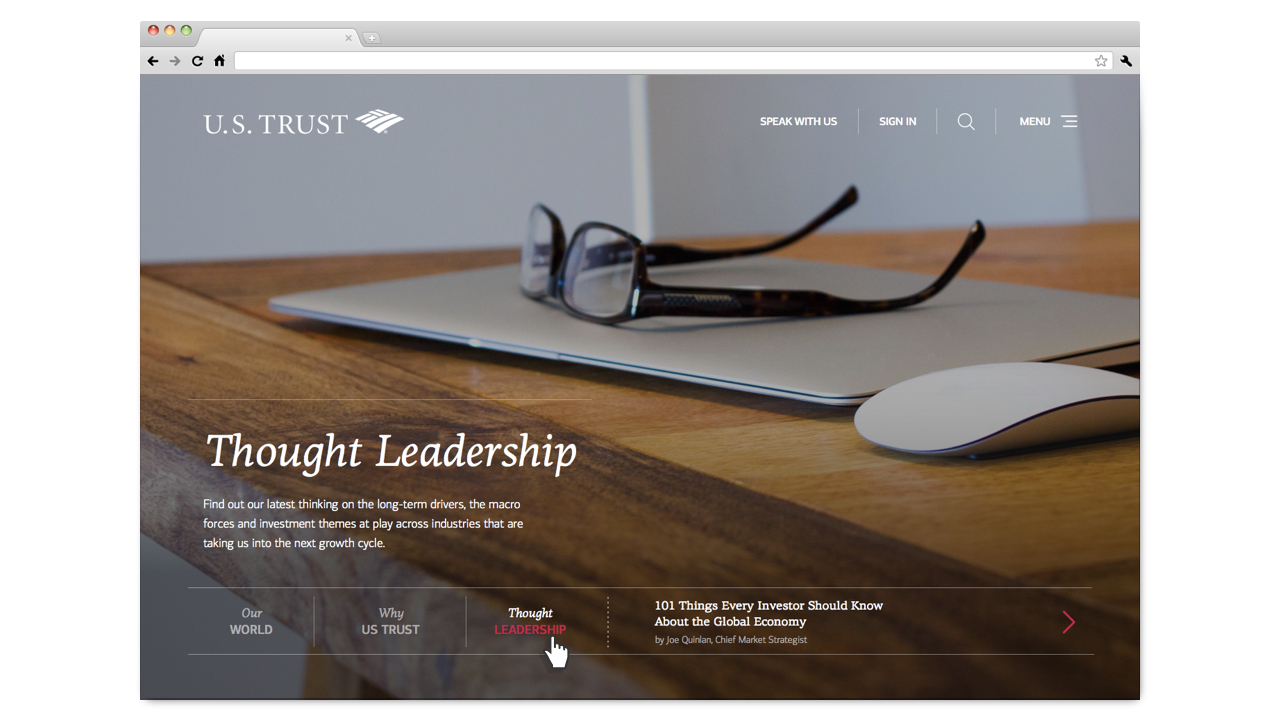 Marketing & Content
Part of the ask was to consider how users would be introduced to the new website. We considered social media, viral content, and organic search as key drivers into the website -- where each entry point would provide differentiting content.
Specialized Services Pages
This was an example of pages designed to elevate key, differentiating services US Trust offered over their competitors.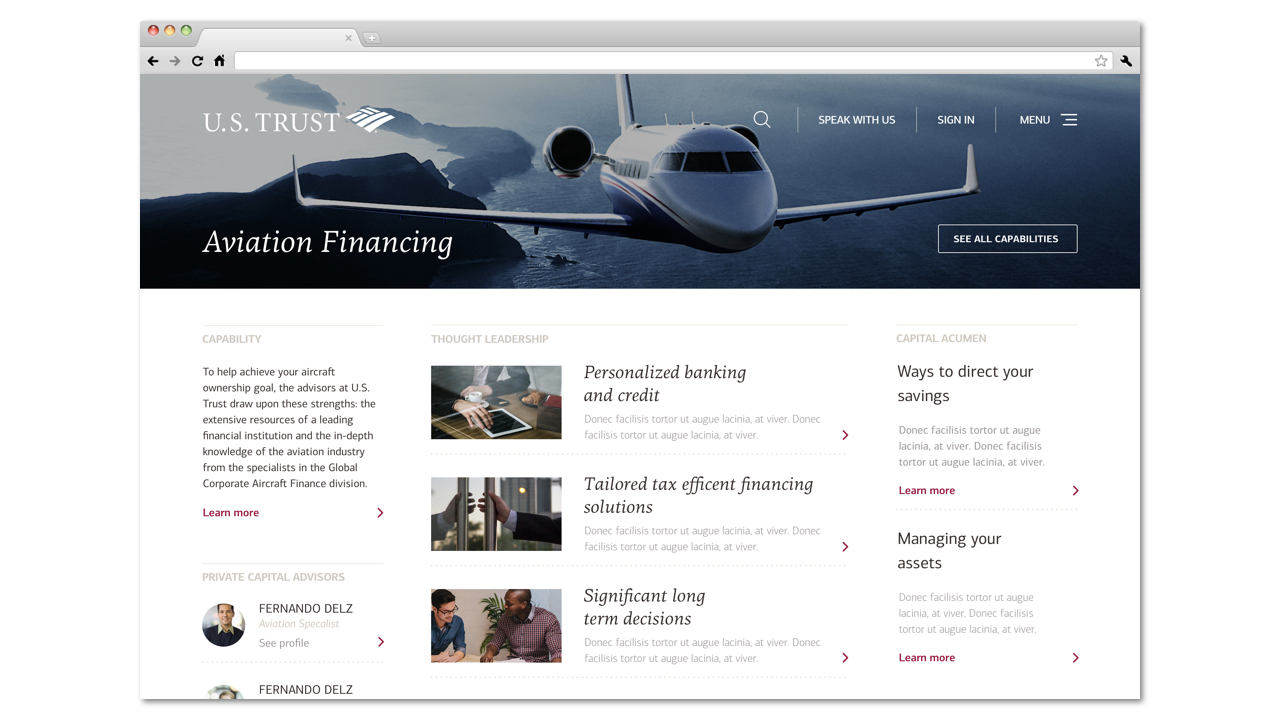 Inspiration
Every experience begins with foundational creative inspiration. For this engagement we used high-quality magazine imagery and publication styles to influence how the layout and typographic treatment would be portrayed.